OUR PARTNERS
We believe that sporting clubs like The Grounds Cairns are the hub of a community. We promote health, community, team work, leadership and fun.
Our partnerships are based on a shared value and we truly believe our amazing partners make all the difference.
CAIRNS PRECISION DENTAL
(MAJOR FACILITY PARTNER)
Cairns leading local dental practice 'Cairns Precision Dental Group' are The Grounds Major Facility Partner. The Grounds Founder, Zenon Caravella states "They are not only terrific people on a personal level, but they run an excellent practice – one I am incredibly proud to call the inaugural sponsor of The Grounds Cairns. 
Gary Taifalos, Principal Dentist and owner of Cairns Precision Dental Group is equally excited about the partnership. "It's obvious to us that The Grounds Cairns is a world class facility and a great attribute for Cairns city. We believe it will offer great exposure for Cairns both nationally and internationally with its unique, state-of-the-art, all-weather synthetic turf. We felt that it was important to be involved in supporting such a great concept and facility, especially when it is an integral part of our business to connect with our community. We see it as a great way of giving back to the locals that support our business." Why The Grounds Cairns fits in with Cairns Precision Dental Group's "whole health" attitude to dentistry, Gary explains, "In a continually technologically driven world constantly striving to find ways to make things quicker and easier, adults and their kids are faced with the daily challenges of being able to live an active lifestyle. We place great emphasis on whole health not just dental health and support all initiatives that assist families in improving their health. The Grounds Cairns offers a great opportunity to get fit, keep active and have fun in a modern and social environment for people of all ages."
The highly skilled professional team of dentists, hygienists, and therapists at Cairns Precision Dental Group offer a full range of quality dental treatments. From cosmetic dentistry, to teeth whitening, restoration, check-ups, and mouth-guards, make sure to pop in and see the team for all your dental needs.
INSPIRED SIGNS
(GOLD PARTNER)
Inspired Signs is a Cairns based sign writing and digital printing business servicing Far North Queensland from Port Douglas to Tully. The team have always been committed to delivering the very best results to all their clients. They provide quality, long-lasting signage to ensure you stand out from the crowd. The Cairns based team can assist with all sorts of sign options to enhance your business. They can also help with the region's best car wrapping service, canvas wall art, and prints. With more than 16 years of experience in the industry, Inspired Signs are dedicated to delivering the best results for all their clients. Owner and operator, Adam has always been committed to making the business one of the foremost signs and printing businesses in Cairns. Qualified in traditional signwriting, Adam started out 'on the brush', developing skills not commonly taught in the trade today. Over the years, new forms of technology rapidly changed the sign industry and Adam continually upgraded his skillset to accommodate these changes. Equipped with state-of-the-art digital printing machines, they truly do deliver first-class digital prints for a wide range of applications.  The Grounds Cairns have been a long-term client of Inspired Signs, with all the fantastic signage around our complex designed and developed by them. We have absolutely loved working alongside their dedicated team to create professional, flawless artwork.
J AND R REFRIGERATION
(SILVER PARTNER)
J and R Refrigeration is Cairns' most experienced team of refrigeration and cooling services. With combined technical experience of over 100 years, and local trading experience of 22 years, they truly are the experienced local team that are ready to serve. They have been operating in Cairns since 1989 and have gained quite the reputation for being a reliable and professional provider. The company provides a range of services including, refrigeration, air conditioning, mechanical ventilation maintenance, repair, and installation. The team continually develop and modify procedures to ensure the delivery of first-rate service and product to their customers. With up to date industry knowledge, the team provide great advice on the best cooling system to suit anyone's needs. Their technicians provide swift and professional on-site service with minimal disruption to you. J and R Refrigeration have been huge supporters of our FNQ Fives Series down at The Grounds, with Rob and his team coming down every Friday night to enjoy a match.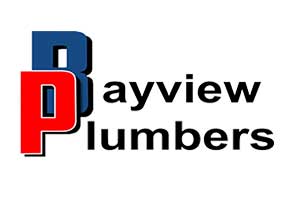 Servicing customers from Palm Cove all the way to Gordonvale, Bayview Plumbers provide a broad range of specialist plumbing services for commercial, residential, and industrial needs. Their services include, but are not limited to, drainage plumbing, grey water diversions, irrigation installation, tank installation, and water efficiency services.  The family owned and operated business always guarantee their customers with a superb value for money experience. Matt and the team have always promised to deliver high quality plumbing services to the Cairns community at cost effective and fair rates with upfront pricing. They even offer a customised plumbing maintenance plan so you can avoid any plumbing nightmares!
The real estate agency prides themselves on their advanced digital and social media campaigns that can maximise any properties potential. If you are wanting to sell or lease your property, Champions In Real Estate are the people to see! They treat every property like their own and ensure good returns, great tenants, and excellent communication between all parties. Wade and Michelle alongside the rest of the team all have an extensive background in Project Management and Real Estate which guarantees that any issue can be solved promptly and efficiently. Setting rent, digital marketing, and the tenant selection process are all areas the team specialise in. What's more is that they even offer a Free Market Appraisal through their website. Selling or buying real estate can be daunting and choosing the right agent can be even harder. Make sure to give Champions In Real Estate a call when you're ready to buy or sell and need honest and trustworthy advice.  
 Hire A Hubby have been helping Cairns locals with quality handyman services since 1996. No job is too big, small, or complex for the Cairns tradesmen who have established skills in their trades, high attention to detail, and strong focus on customer service.  Whether you're in dire need of a home renovation, or if you simply want to modernise the interiors or exteriors of your house, make sure to get in contact with Hire A Hubby. The team have the skills, experience, and determination to ensure your home or office looks exactly how you want it to be, and at a price you can afford!  They can handle almost any property maintenance task you throw their way, from general repairs to painting, roofing, carpentry, tiling and even installing locks and screens. Best of all, they don't charge a call out fee for services!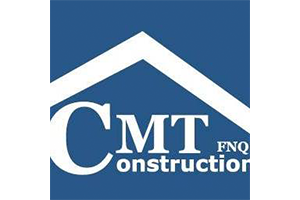 The team at CMT Constructions offer a unique personalised building service, where the customers ideas and dreams are highly valued. Whether it's a new build, an extension, renovation, or just small task your idea matters.  The friendly, family run local building company have always prioritised customer satisfaction, making them the best in the business. The team is up for any job, managing projects with the skills and experience customers have come to expect. All the testimonials speak for themselves – Cameron and the team truly do execute and deliver all aspects of a project. In fact, just last month one of their homes won a trophy at the Master Builder Awards 2019. Committed 100% to client satisfaction, you can be rest assured that CMT Constructions will deliver the best job possible.